Droit-Robots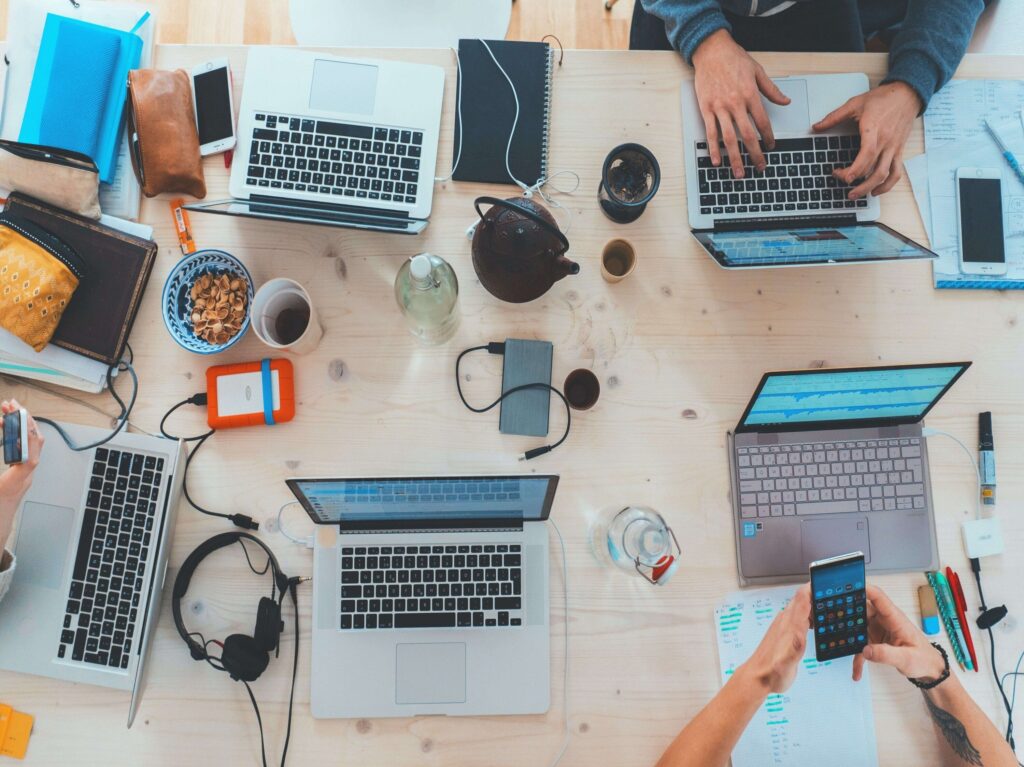 All material on this site is subject to these provisions.
Our Droit-Robots Contact details Informations
Denomination : Droit-Robots (.) fr
Publication Director : Didier Gazagne
Web hosting : provided by Infomaniak (Suisse) 
E-mail : contact@droit-robots (.)fr
The type of personal information we collect
We currently collect and process the following information:
• Personal identifiers, contacts and characteristics (for example, first name, last name and contact details)
• members' email addresses, customer financial information (only for white deliverables and paid downloads) or website user stats.
How we get the personal information and why we have it
Most of the personal information we process is provided to us directly by you for one of the following reasons or purposes:
Registration of members to our club

Registration to our thematic newsletters

Registration to ou thematic podcasts 

Transmission of your order concerning our white papers or study files for download
We also receive personal information indirectly, from the following sources in the following scenarios:
Deposit of cookies by us or third-party cookies (See our Cookie Policy below).
We use the information that you have given us in order to establish the list of our subscribers, of our members subscribed to our thematic newsletters, to our podcast club, to validate the banking data that you have communicated (for white deliverables and paid downloads only), to present you with announcements if necessary advertising from other sites to promote relevant services, articles or events.
We may share this information with service providers processing your banking data (only when you have ordered a white deliverable or a paid download), Google Analytics.
Under the General Data Protection Regulation (GDPR), the lawful bases we rely on for processing this information are:
(a) Your consent. You are able to remove your consent at any time. You can do this by contacting [Our contact details above]




(b) We have a contractual obligation.




(c) We have a legal obligation.




(d) We have a vital interest.




(e) We need it to perform a public task.




(f) We have a legitimate interest.
How we store your personal information
Your information is securely stored in Canada.
We keep registration information for as long as you are subscribed to our newsletters or as a member or as a member of our Podcast Club or for the time strictly necessary to process your order for white papers or download files. We will then delete your information if you have revoked your consent as a member, newsletter subscriber, or podcast club member, or if the order for white papers or files for download has been fully completed.
Your data protection rights
Under data protection law (GDPR and the French Data Protection Law), you have rights including:
Your right of access – You have the right to ask us for copies of your personal information.
Your right to rectification – You have the right to ask us to rectify personal information you think is inaccurate. You also have the right to ask us to complete information you think is incomplete.
Your right to erasure – You have the right to ask us to erase your personal information in certain circumstances.
Your right to restriction of processing – You have the right to ask us to restrict the processing of your personal information in certain circumstances.
Your right to object to processing – You have the the right to object to the processing of your personal information in certain circumstances.
Your right to data portability – You have the right to ask that we transfer the personal information you gave us to another organisation, or to you, in certain circumstances.
You are not required to pay any charge for exercising your rights. If you make a request, we have one month to respond to you.
Please contact us at [contact@droit-robots(.) fr] if you wish to make a request.
How to complain
If you have any concerns about our use of your personal information, you can make a complaint to us at [See our contact details above].
You can also complain to the Cnil if you are unhappy with how we have used your data.
Copyright Notice
The materials provided on Droit-Robots web site may be used for private purposes. For use, reproduction or transmission for purposes other then private use, please request permission from Droit-Robots.
General Disclaimer
Droit-Robots will accept not responsibility or liability for the materiel on this site. Droit-Robots does not guarantee the accuracy, completeness or timeliness of the information displayed.
Droit-Robots will not take any responsibility for disruptions caused by technical problems resulting from the use of the site or any linked external site, or any problems arising from the use of information on this site.
Cookies Policy
Droit-Robots is committed to user privacy. All personal data collected by Droit-Robots are processed in accordance with the provisions of Data Protection Act of 6 January 1978 (France) as amended by the Act of 6 August 2004 and GDPR.
When you visit our website, information may be stored on or retrieved from your browser, usually in the form of cookies. This information can relate to you, your preferences or your equipment and is mainly used to allow the proper functioning of the site. This information is not systematically intended to identify you directly, but can allow you to benefit from a personalized web experience.
You can choose to block certain types of cookies through the interface installed on our website. Click on the different categories of cookies to obtain more details on each of them, and to modify the default settings. Please note, however, that if you block certain types of cookies, your browsing experience and the sign-up services that we are able to offer you may be affected.
The different types of cookie categories that you may encounter and customize on the interface of our website are as follows:
Strictly Necessary Cookies: These cookies are essential for the functioning of our website and cannot be deactivated from our systems. They are generally only activated in response to actions you perform that correspond to a request for services, such as setting your privacy preferences, logging in or completing contact forms, subscribing to our newsletter, subscription to our Members' Club or to our Club to receive links or listen to our podcasts. You can configure your browser to block or be alerted to the use of these cookies, which may result in a partial malfunction of our website. These strictly necessary cookies are exempt from consent.
Performance cookies: These cookies allow us to track the number of visits and the sources of traffic to our website, in order to measure and improve performance. They also help us to identify the most visited or consulted pages as well as to evaluate, if applicable, the Internet users, members or registrants who browse the various pages of our website.
Cookies to personalize the web experience: These cookies allow us to measure the effectiveness of our actions and to improve your online experience on our website through personalization actions.
Advertising cookies: We may present advertisements to you from other sites or through third parties to promote our services or events, articles, white papers or downloads of relevant value-added files. In this case, cookies will be used to make advertising messages more relevant to your visit or navigation according to your interests. These cookies can also be used to implement features to prevent the same ad from appearing permanently. Advertisements are only intended to inform you of relevant events. Droit-Robots.fr does not sell data to third parties.
Get in touch
For more information, general inquiries and details about Droit-Robots, please refer to our